If you want a hassle-free experience, the best hog roasts in Dereham and delicious freshly made food for an upcoming event, the Hog Roast Dereham team are to meet all of your event catering needs for any occasion. We will do all of the hard work for you and make sure every detail of the food and service you receive is absolutely spot on.
Our clients love the spectacle of our spit roasted pork being prepared right in front of them almost as much as they enjoy eating it. As impressive as our hog roasts are though, we appreciate that many events require a more varied menu and we certainly have a great deal of tempting alternative options of offer. Whether you require a different meat, vegetarian or vegan dishes, or anything else, we can provide it all, using ingredients that are of the highest standard of locally sourced produce.
We have a wealth of experience in catering for events of various sizes, menu choices and occasions. We can only recommend that you to look no further than us when arranging your next event or party in the Dereham area!
A Hog Roast for Every Event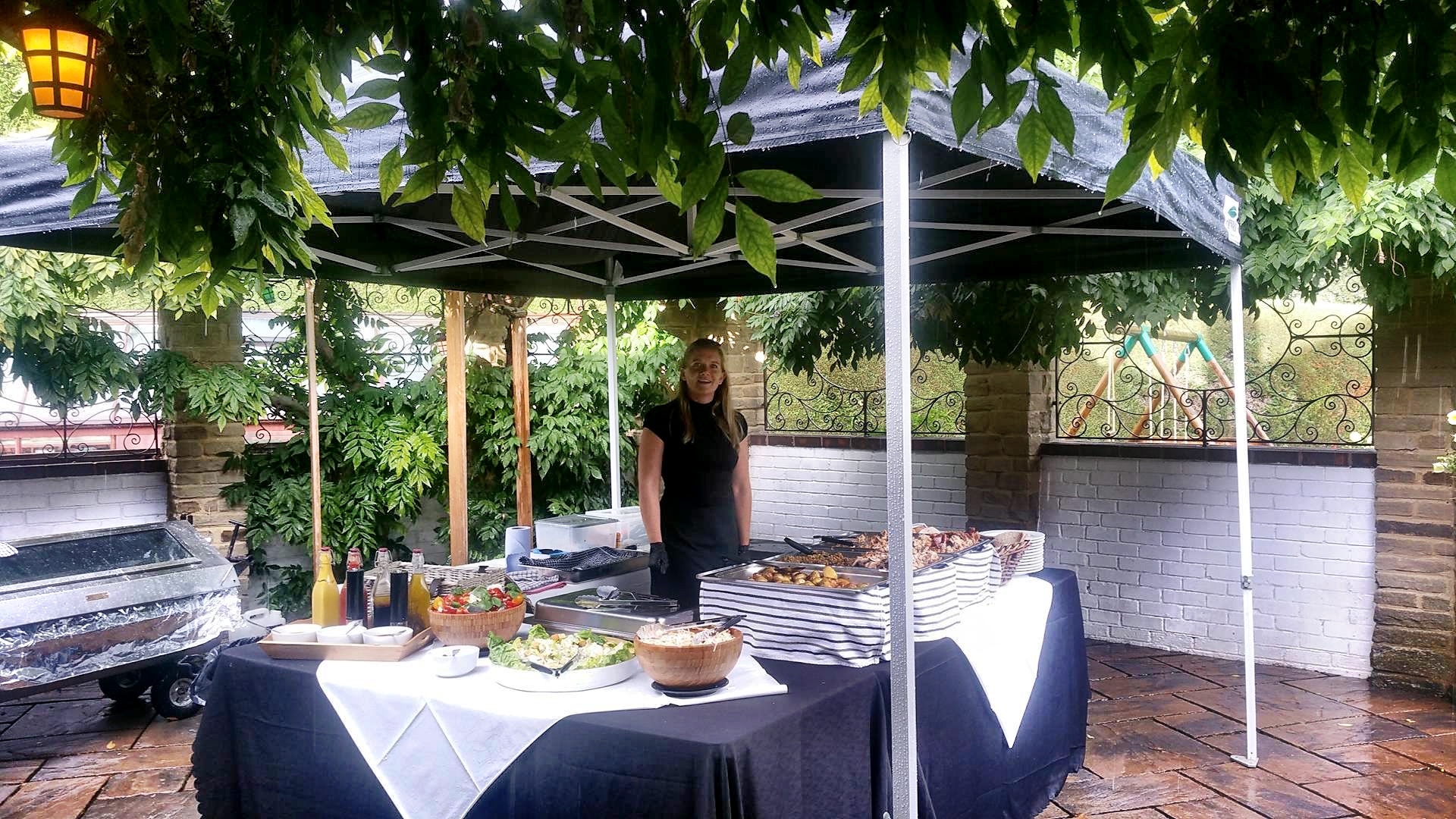 Our creative catering team are capable of provide tempting dishes that please all tastes and satisfy a range of dietary requirements. We have a wide range of catering packages on offer that are suitable for relaxed parties and more formal dining alike. We offer dishes that will appeal to everyone, whether your guests prefer classic British dishes or the more exotic flavours of other cuisines. We will ensure everyone is treated to food that they love and has a great dining experience at your event.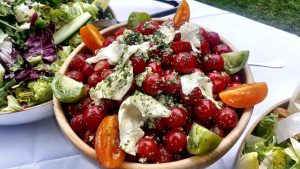 The Hog Roast Dereham team have over a decade of experience in event catering in the area. Our ability to tailor our approach to each event we cater for and our consideration of every detail makes us the optimum mobile catering company for any event in Dereham. We are able to cater successfully for events of all sizes, from large-scale gatherings and corporate events to smaller parties and celebrations.
Dereham's Very Own Event Caterers
One of my most favoured memories of Dereham comes from an event we hosted a couple of months ago. A lovely couple had asked our team at Hog Roast Dereham to provide some delicious food for their wedding reception and we could not be more excited. Settling on one of our most traditional menus, we served up a slowly cooked, free range pig with freshly baked bread rolls and delicious canapes and of course our moreish accompaniments – the apple sauce in particular was a huge hit. On this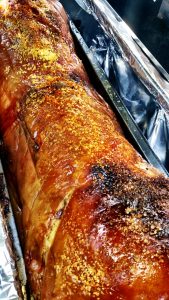 particular day the sun was shining beautifully down on this special town, however from experience I know full well that this town even manages to look spectacular in the pouring rain!
If likewise you are getting married in the Dereham area or are perhaps throwing an event of another kind such as a private party, birthday celebration of corporate event, get in touch with our team here at Hog Roast Dereham. We would absolutely love to be able to be a part of your special occasion.
Other Options
If you would like to try your hand at being a hog roast chef yourself for your event, hiring one of our hog roast machines will help you to achieve this. We have machines of all sizes available to hire, which are suitable for large and small events. We will deliver it to your premises anywhere in the Dereham area, give you a tutorial on how to use the machine properly and get the most from it as, as well as collecting it and cleaning it afterwards too.
If you want great food for your next special event, please call us for a tailored quote.